For a large DSO in charge of electricity, natural gas and tele-heating we assessed the impact of the energy transition on the distribution networks, building scenarios up to 2050.
The project was divided in two parts. Firstly we carried an extensively data-driven analysis estimating the final consumption on the distribution network starting from single-consumer data and modeling the generation mix across the different vectors (e.g. %of heat generated via heat pumps vs. gas-fired boilers, etc.).
The methodology was implemented in more than 40 areas of a large metropolitan area, and proved to be particularly powerful as it put the client in the condition to estimate the effect on the final consumption of "microscopic" drivers, linked to the choices of every single consumer. In the first part of the project the effect on the yearly consumption of electricity, natural gas and tele-heating has been estimated by evaluating the impact of multiple drivers, including:
Electrification in the heating sector;
Building's efficiency interventions;
Construction of new buildings;
Expansion of the tele-heating network;
Improvements in appliances' efficiency; and
Sustainable mobility development.
As a second part of the project, we carried an in-depth analysis of the electrical grid requirements necessary to support the energy transition in selected portions of the grid, at a secondary substation-level. Thanks to this analysis, as an outcome of the project we were able to provide the client with a tool that not only allows for strategic guidance, but also supports network planning choices.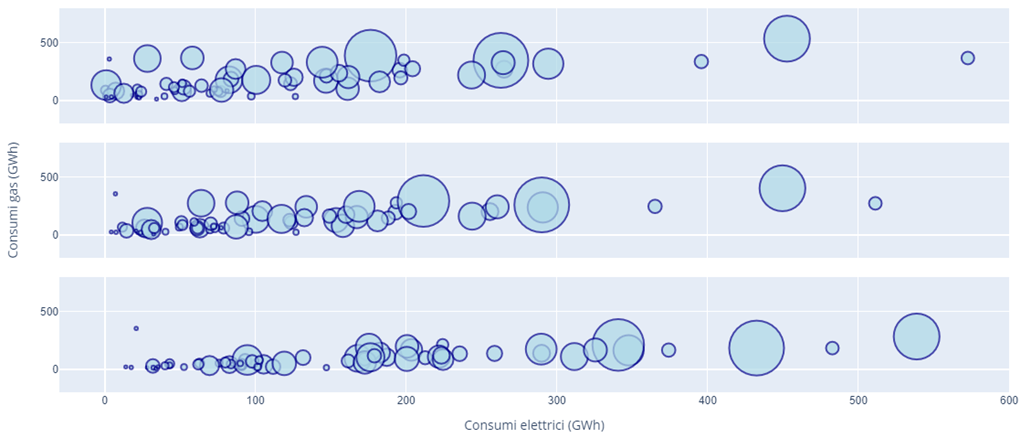 View all Cases